The Windows 7 lineup begins with Starter – a low-end version aimed at low-end machines, such as netbooks. Its main features will be the limited networking capabilities and the possibility of running a maximum of 3 applications at a time ( background processes not included). To sum it up, a version which once again makes Windows XP sound much better.
Next in line is Home Basic, a version aimed at emerging markets and featuring incomplete Aero Glass interface and networking capabilities. Laptop power management might be a useful feature.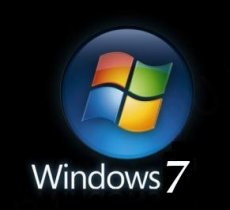 Finally, the first normal Windows version comes under the name of Home Premium. It comes packed with Aero Glass, windows navigation and touchscreen features, as well as with full media format support. It lacks every special things included by Microsoft in the next three version.
Small business users will be targeted with Windows Professional, a version simply described as Home Premium + encrypted filesystem capability, network backup and extra networking capabilities.
Corporate accounts will be getting the Enterprise edition. It includes everything in the Professional version, plus corporate networking capabilities to connect to Windows Server 2008 R2.
Microsoft stated that the Ultimate edition will be released only as a upgrade and will be based mostly on features already present in the Windows Enterprise edition.