Customers must follows three steps in order to get the credit. First of all,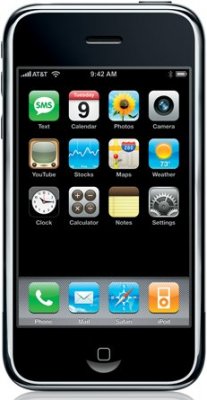 they must enter their phone number and iPhone serial number in the fields provided on the website. They will receive an SMS text message on the iPhone, which contains the access code for the $100 credit. Both the access code and the phone number must be input in the fields provided to generate an electronic store credit. The final step is getting the credit, which can be used at the Apple Retail Store or the Apple Online Store.
The offer is available to all iPhone customers that have bought their iPhone before August 22. Customers must submit their request as late as November 30. Only iPhones activated through AT&T are eligible to receive a credit.
iPhones purchased between August 22 and September 4 don't qualify. Customers buying the devices during this period can get the $200 back.
Apple has also added a list of things and places where people won't be able to do anything with their credit:
– any iTunes Store in the United States or elsewhere
– Apple Store locations outside the United States
– Apple resellers
– for cash
– to purchase Apple Gift Cards, or,iTunes Store Gift Certificates, to give iTunes Store content as gifts, or to create iTunes Store allowances
– as payments on Apple accounts
If you are eligible for the $100 credit, click here.