Acording to the official announcement, Xbox 360 gamers should look forward to "a completely new Xbox 360 that is fun, social and simple to use — and puts more entertainment at their fingertips than any other device connected to the TV." The November enhancement should deliver the following: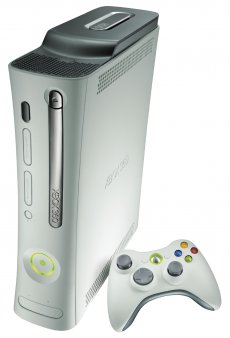 – Xbox LIVE Party. Xbox 360 allows you to create a virtual party on your TV with up to seven friends. With LIVE Party, voice chat while you play games, share photos in real time and entertain friends all over the world
– Personality plus. Create a customizable, animated avatar and literally jump into the world of Xbox LIVE. Your avatar is your game-face throughout the New Xbox Experience and represents your personality — whether you are a LIVE Party host or chatting with a friend. With custom avatars created by the more than 14 million members worldwide
– On-demand entertainment, including more than 12,000 exclusive films and TV episodes from Netflix Inc., and a large online library of on-demand high-definition TV shows and movies from partners such as Constantin, Disney, MGM, NBC Universal Inc. and Warner Bros. Entertainment Inc.4
– Games for the community, by the community. For the first time in the history of console gaming, thousands of games developed by the creative community will be available to the public. The Community Games channel on Xbox LIVE will include games made by students, hobbyists, and average people all around the world and will be exclusive to Xbox LIVE.
In addition, Microsoft unveiled plans for special bundle deals, packing together new consoles and free games:
– the Xbox 360 Arcade holiday offer ($199.99) comes with six games, including Sega Superstars Tennis and five Xbox LIVE Arcade games
– the Xbox 360 console ($299.99) and Xbox 360 Elite ($399.99 ERP) holiday offers come with LEGO Indiana Jones: The Original Adventures and Kung Fu Panda