"iPhone 3G had a stunning opening weekend," said Steve Jobs, Apple's CEO. "It took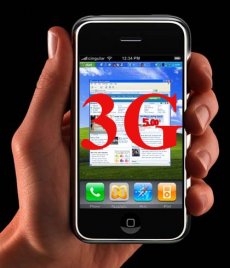 74 days to sell the first one million original iPhones, so the new iPhone 3G is clearly off to a great start around the world."
Apple's new phone was released on Friday, July 11 in 21 countries, a little something that would fully explain why this model sold much better than the first one at launch.
Also, there's a matter of price. In US, for instance, the new iPhone retails for $199(8GB model), and $299 (16GB model), significantly much less than what the original phone used to cost.
At present time, the iPhone 3G is available in Australia, Austria, Belgium, Canada, Denmark, Finland, Germany, Hong Kong, Ireland, Italy, Japan, Mexico, Netherlands, New Zealand, Norway, Portugal, Spain, Sweden, Switzerland, UK and the US.
Next in line for the release of the 3G iPhone is France, on July 17.