Speaking in actual figures, Wii Spots won 6 of the 13 categories: Strategy and Simulation, Sports, Multiplayer, Gameplay, Innovation and Casual and Social.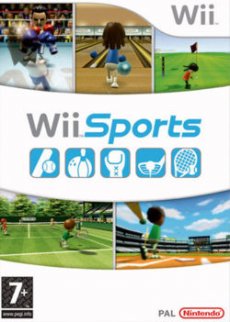 Next in line are Crackdown, Okami and God of War II, each of them a double winner. Crackdown got the crown for Action and Adventure and Use of Audio, while God of War II managed to beat all of its opponents for the title of Technical Achievement and Story and Character. Okami was chosen the best in Artistic Achievement and Original Score categories.
The Best Game Award was no surprise for anyone: Bioshock came, saw and conquered. Last but not least, Will Wright got the BAFTA Fellowship award for a lifetime of work in the games industry.
The complete top is down below:
– Action and Adventure: Crackdown
– Strategy and Simulation: Wii Sports
– Sports: Wii Sports
– Multiplayer: Wii Sports
– Casual and Social: Wii Sports
– Use of Audio: Crackdown
– Original Score: Okami
– Technical Achievement: God of War II
– Artistic Achievement: Okami
– Gameplay: Wii Sports
– Innovation: Wii Sports
– Story and Character: God of War II
– Best Game: BioShock
– The Gamers' Award: Football Manager 2007
– BAFTA Ones To Watch: Ragnarawk