As usual, Pachter added, the Nintendo Wii was far ahead of its rivals, but such figures are anything but new to the business.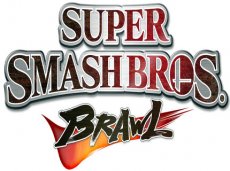 According to Patcher, the PlayStation 3 sold 365,000 units, while the Xbox 360 ended the race with only 310,000 sold consoles. In the mean time, the Wii is credited to have sold around 700,000 units.
Speaking of Wii, Patcher noted that the company might've been shipping a larger slice of the 1.8 million monthly-made Wii units to Europe, due to the weakening of the US dollar:
"We believe that Nintendo has diverted a significant portion of its available supply to Europe since April, as the weakening dollar has made US sales less profitable for the company. However, we believe that European supply has caught up with demand, and think that the company likely shipped the US its 'fair share' in the month of March, particularly in light of Nintendo's need to support the launch of Super Smash Brothers Brawl."
Nintendo's Super Smash Bros. Brawl was credited to be the best seller in March, with over 2 million units. Next in line (but rather far behind) was Ubisoft's Rainbow Six Vegas 2 with 600,000 units. The bronze for March went to Electronic Arts and its Army of Two: 300,000 units.