The amount of time is guaranteed only with special ultra cell capacity battery and under certain conditions. Actual battery life may be significantly low, but still a solid step forward for the company: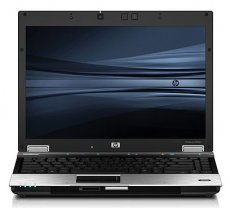 "All-day computing has been the holy grail of notebook computing. With the HP EliteBook 6930p, customers no longer have to worry about their notebook battery running out before their work day is over," said Ted Clark, senior vice president and general manager of notebook global business unit at HP.
According to HP, the EliteBook 6930p will indeed run for 24h if the user purchases a 12-cell ultra capacity battery and downloads the latest Intel graphics driver and HP BIOS. As for the computer itself, its hardware features must include an Intel 80GB SSD drive and HP Illumi-Lite LED display, which is scheduled for release this October.
Last but not least, make no plans for a Vista OS, as the battery life is guaranteed only if using Windows XP
And speaking of core hardware features, the HP EliteBook 6930p laptop is based on Intel Core 2 Duo processor for mobile computers, Intel PM45/GM45 core-logic and ATI Mobility Radeon HD 3450 graphics adapter.
The HP EliteBook 6930p will retail for $1199. The 12-cell ultra capacity battery is priced at $189.