The news was hardly surprising. Microsoft was rumored to slash the prices in the US after it did the same thing in Japan earlier this week. And just in the long-time company tradition, Microsoft confirmed the rumor.
So, starting next morning, the Xbox 360 will retail as follows: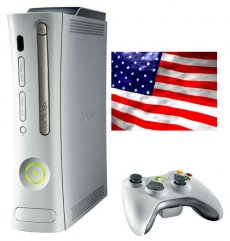 – the Core console takes a dive to $199.99
– the 60GB Pro model gets slapped with a $299 price tag
– the 120GB Elite console becomes available for $399 (same price as the 80 GB PlayStation 3)

Microsoft must have great expectations linked to this particular price cut. According to previous studies, more than 75% of all console sales happen after the price falls below the $200 mark:
"We are thrilled to be the first next-generation console on the market to reach $199, a price that invites everyone to enjoy Xbox 360," said Don Mattrick, senior vice president of the Interactive Entertainment Business at Microsoft. "The majority of consumers make the decision to buy consoles once the price falls to this mark, making this an important milestone for consumers and the industry."
What do you think: will this price cut do the trick for the breath-losing Xbox 360?