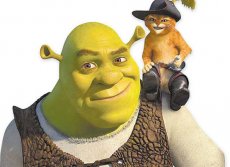 The new HD DVD-only deal will include all movies distributed by Paramount Pictures, DreamWorks Pictures, DreamWorks Animation , Paramount Vantage, Nickelodeon Movies and MTV Films. The first title to be featured in the new deal is "Blades of Glory", followed by "Transformers" and "Shrek the Third,"
"The combination of Paramount and DreamWorks Animation brings a critical mass of current box office hits to consumers with a line-up of live action and animated films that are perfect for HD DVD. Part of our vision is to aggressively extend our movies beyond the theater, and deliver the quality and features that appeal to our audience. I believe HD DVD is not only the affordable high quality choice for consumers, but also the smart choice for Paramount."(Brad Grey, Chairman and CEO of Paramount Pictures)
Officially, the pro-HD DVD move is the result of "extensive evaluation of current market offerings, which confirmed the clear benefits of HD DVD", with market-ready technology and lower manufacturing costs being the top stars. However, official reasons and real reasons have almost nothing in common in many situations. In fact, it seems that luring the two studios to HD DVD camp was the result of a solid money offer:
"Note how there's no mention of the money Paramount (I'm told $50 million) and DreamWorks Animation (I'm told $100 million) is receiving for "promotional consideration" from the HD DVD side to continue with what is widely recognized as the losing high-def format.[…] Sources are telling me these moves are "really out of desperation" by HD DVD and "a cash grab" by the studios."
Further official statements will no doubt bless the new deal and announce that the future is reserved for HD DVD users. Do you believe that?