The campaign started quite well for Vodafone. The company won a temporary injunction against T-Mobile in a Hamburg court and will have the chance to present its case during the next hearing, scheduled in two weeks time.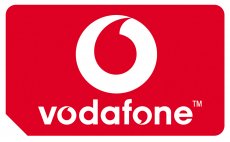 T-Mobile has begun selling the iPhone in Germany on November 9. The device retails for Euro 399, but only bundled with a two years, charging a minimum of Euro 49 a month. Plus, the phone is locked to T-Mobile.
Vodafone argues that such a policy is against German legislation and T-Mobile should actually offer unlocked iPhones as well. On the other hand, T-Mobile claims that an exclusive policy has nothing wrong about it, adding that the company is also the exclusive seller of the "Sidekick" mobile Internet device in Germany.
Still, rumor has that T-Mobile is already looking across its western border and plans to follow Orange's strategy in case the court's ruling will favor Vodafone. In France, Orange already stated that the iPhone will retail in both the locked and unlocked versions. The locked phone will cost Euro 399, but no price has been set for the free version.
The iPhone is scheduled to arrive in France on November 29, so mystery will eventually be solved then. Given the fact that both Germany and France have the same price policy for locked iPhones, do expect that the unlocked German version to mirror the price of the French device.
Update: T-Mobile announced that the unlocked version of the iPhone will be Euro 999.