US District Judge Marsha Pechman's ruling went as follows: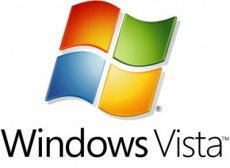 "Absent evidence of class-wide price inflation, Plaintiffs cannot demonstrate that common questions predominate over individual considerations."
Incidentally, Pechman is the same judge that ruled that the plaintiffs were within their right to launch the class action lawsuit, one year ago.
As it follows, each of the plaintiffs involved in the case will have to sue Microsoft on an individual basis if they want to see damages from the company. This is indeed a major win for Microsoft:
"We're pleased that the court granted our motion to decertify the class, leaving only the claims of six. We look forward to presenting our case to the jury, should the plaintiffs elect to pursue their individual claims," the company said in a statement.
Basically, this is the beginning of the end for the Vista Capable case. After all, just how many of the plaintiffs would now be eager to fight the corporate giant?
The Vista Capable lawsuit was ignited by what consumers saw as false advertising and customer misleading. Low-end PC were presented as fully capable to run Windows Vista. Early adopters soon discovered that the computers barely run the OS, and they were incapable of running Vista's main features, such as the Aero interface.