Grand Theft Auto IV was released on April 29 and was reported to have sold around 6 million units globally.
"We knew Grand Theft Auto IV would break new ground in terms of the player's experience, with its compelling story line, extraordinary gameplay and action that ranges over a broad urban canvas. Now, it has broken sales and rating records as well. Grand Theft Auto IV's first week performance represents the largest launch in the history of interactive entertainment, and we believe these retail sales le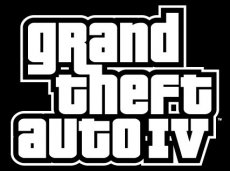 vels surpass any movie or music launch to date," said Strauss Zelnick, Chairman of Take-Two.
The game was already on a good start since day one of its release. According to reports, GTA IV sold approximately 3.6 million units on its debut, thus making an estimated $310 million.
As of now, Grand Theft Auto IV holds the records for both all-time entertainment for day one and week one sales by dollar value.
The game was developed by series creator Rockstar North and was released on Xbox 360 and PlayStation 3. And speaking of PlayStation 3, Rockstar announced the release of an updated version of Grand Theft Auto IV, available for download via the PlayStation Network.
The developer claims that the patch will prevent Gamespy's servers from being overloaded and that players will be prompted to install it when starting the game.