The software is Linux-based and open source, and and aspects of the platform will be made available to phone manufacturers for free under the Apache license. It includes an operating system, user-interface and applications – "all of the software to run a mobile phone, but without the proprietary obstacles that have hindered mobile innovation," the
Google blog
points out.
According to Google, the first phones featuring the new mobile OS will become available in the second half of 2008. Developers will have much less to wait, as an SDK will be made available next week.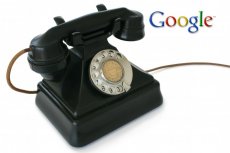 The new OS has the support of handset manufacturers Motorola, HTC, Samsung, and LG. The search giant also managed to lure several telecom companies to tis side, including T-Mobile and Sprint in the US, Deutsche Telekom, Telecom Italia and Telefónica in Europe, and China Mobile in China.
"This partnership will help unleash the potential of mobile technology for billions of users around the world. A fresh approach to fostering innovation in the mobile industry will help shape a new computing environment that will change the way people access and share information in the future," Google CEO Eric Schmidt said in a statement. "Today's announcement is more ambitious than any single 'Google Phone' that the press has been speculating about over the past few weeks. Our vision is that the powerful platform we're unveiling will power thousands of different phone models."
All named above (and many others) are now part of the Open Handset Alliance (OHA), which aims to develop technologies that will significantly lower the cost of developing and distributing mobile devices and services. In total OHA includes 34 companies.