The withdraw seems to have been determined by the fact that Nokia's first touch-screen phone was unable to properly connect to 3G networks. Odd enough, such inceidents have been reported only in New York and Chicago, while Dallas and Miami users have filed no complaints.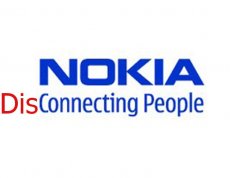 According to Nokia, the incidents are specific to the North American market and and not "to any other region or country":
"We are currently investigating the matter further to find a quick remedy to the situation. Customer satisfaction and product quality are very important to Nokia and we take all quality and customer satisfaction-related issues seriously. Nokia is investigating the issue. Existing customers of the 5800 XpressMusic who experience 3G signal issue with the device are advised to contact Nokia Customer Care."
It may very well be that the entire problem is based on a network issue.
In related news, the same 5800 has been criticized because of its faulty earphones, which were not sealed properly. Nokia already announced that a new supplier has already been found. Furthermore, the company stressed out that users having bought the handset after January 2009 should not encounter such issues.