Universal Music Group, Sony BMG, and EMI have already joined the service.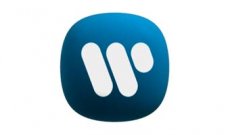 The music giant is not to happy with the fact that Mosh allows Nokia users to share files with each other on their mobile devices, making it a good place to trade copyrighted material.
According to Nokia, the service in being monitored for copyrighted content and infringing material is constantly being removed. However, if something does manage to make its way through the filters of the software, then the copyrights holders should complain to the company.
Warner Music Group representatives did not say what conditions must Nokia's Mosh meet before moving on with the music store deal. Negotiations must be under way, but the terms are kept under wraps for the time being.
At first glance it may seen strange that a music company would decide to pass an opportunity to further promote its content. Then again, WMG doesn't stand a lot to lose at this time. The Nokia store has just been launched (October 31) and is currently available only in UK. Furthermore, the only mobile devices that support the service are Nokia N81 and Nokia N95 8GB. Both of them went on sale on November 1.
Individual tracks cost 1 Euro, albums start from 10 Euro and a monthly subscription for PC streaming goes for 10 Euro. All the files feature DRM software.
So, we have a rather costly DRMed service, only available In the UK and only on a handful of phones launched four days ago. When faced with such a huge prospective market is no wonder WMG feels eager to play hardball.