The Touch phone will be Sprint's first exclusive touch-screen phone.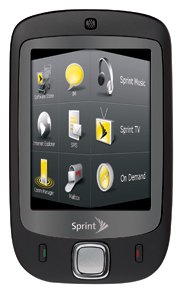 The device features integrated TouchFLO technology, a nearly 3-inch display, a 2.0 MP camera/camcorder with up to 5X zoom, advanced stereo Bluetooth and Voice-activated dialing. A 512MB MicroSD card comes bundled with the phone, with the card slot able to support up to 4GB.
The software features include Windows Mobile 6 with Outlook Mobile, Office Mobile, Windows Live and Internet Explorer, Messenger and the possibility to third-party applications.
"This device provides a broad set of consumers with the benefits of a smartphone with the style and ease of use they demand," said Peter Chou, chief executive officer of HTC. "Touch by HTC presents a new, more intuitive touch experience that simplifies access to the most commonly used smartphone features such as dialing, messaging and Web browsing. It also improves the video and music experience with the addition of Sprint TV and the Sprint Music Store."
Last but not least, the HTC Touch will provide access to Sprint-exclusive content, such as the Sprint Music Store, Sprint Exclusive Entertainment, Sprint TV and over a dozen streaming radio stations.
The Touch phone will arrive on November 4 and retail for around $250 and two-year activation plan.