Deutsche Telekom AG's T-Mobile division will handle the release of Apple's device in Germany. The iPhone will be released on November 9 and will retail for 399 Euro (around $558).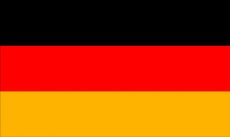 In the mean time, Apple confirmed earlier rumors and announced that O2 will be the lucky carrier in charge of the iPhone on the British isles. The phone will retail in the UK for £269 (about 385 Euro) and will have early adopters choose between three 18-month contracts: £35, £45 or £55 a month. The release date is the same November 9
As already seen in the United States, the iPhone will have to be activated through iTunes on a PC or Mac.
There's still no word on which company will get to distribute the iPhone in France and in Spain. Rumor has it that France's Orange and Spain's Telefonica SA stand the most chances, but nothing has been officially confirmed yet.
All in all, the new release is sure to start a new wave of "iPhone unlock" mania and it would be interesting to see if new solutions will be added to the list.
Also, we wonder how soon will Apple drop the price of the device in Europe.