Basically, the new Blackberry is almost identical with the regular 8800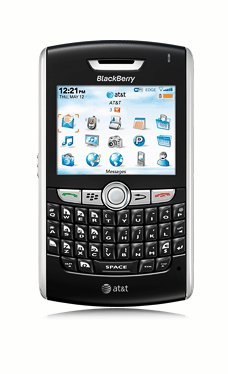 (same size, weight, processor, display, memory and battery), the main exception being the added Wi-Fi. The new smartphone will retail at AT&T for $300 and will come with a 2-year service contract.
The contract starts with a $60 900-minute basic cellphone service, but quickly might add up several other services, such a Internet ($30), corporate email access($45), push-to-talk ($10) or satellite radio and MusicID ($13). And the list might go on, depending on your preferences. All in all, the monthly fee may revolve around $150 and $200.
Blackberry 8820 Technical Specs:
– Weight: 4.73 ounces
– Dimensions: 4.49 x 2.6 x .55 inches
– Talk Time: Up to 5.5 hours
– Standby Time: Up to 24 days
– Powerful 312 MHz processor
– Quad-band world phone – 850/900/1800/1900 MHz
– Operates on GSM, GPRS and EDGE networks
– Memory: 64 MB included flash memory
– MicroSD(TM) expansion slot for extra memory
– Stereo Bluetooth Wireless 2.0 technology / USB 2.0 connectivity
– 2.5 mm headset jack accommodates stereo headset standards
– Large 65K color LCD screen with enhanced backlight
– Travel in over 190 countries with global voice roaming, and in over 135 countries with global data roaming
– Powerful battery for longer talk and standby times