Two new data plans have been unveiled by AT&T. The first one offers 100 MB of data for $120 a month, while the second costs $200 and offers 200 MB.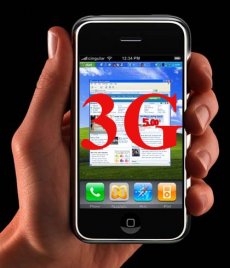 "AT&T has worked diligently to provide affordable options for international roaming because the feature-rich mobile experience of iPhone is indispensable to users," said Bill Hague, executive vice president of International for AT&T's wireless operations. "With these new international data plans, iPhone users can access more data in more countries for less cost."
According to AT&T, the new plans cover 67 countries, the same countries that already feature the 20 MB and 50MB plans. Users will be charged 1 cent per kilobyte outside these countries.
The new offer is aimed at business travelers and are available on an as-needed basis, with no long-term commitment being associated with the two plans.