According to Vonage, the company entered into a licensing arrangement under Sprint's Voice over Packet ("VOP") patent portfolio, the first step in a long-term business relationship.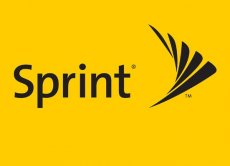 "We are pleased to resolve our dispute with Sprint and enter into a productive future relationship," said Sharon O'Leary, General Counsel for Vonage. "We believe this deal is good news for Vonage, our customers and our shareholders. It allows us to put this litigation behind us and continue to focus on our core business by removing the uncertainty of legal reviews and long term court action."
The new Vonage – Sprint agreement comes with a costly fee of $80 million. Vonage will pay $35 million for past use of license, $40 million for a fully paid future license, and $5 million in prepayment for services.
The previous chapter in the saga dates from late September, when a jury in a Kansas City federal court ruled that Vonage had willfully infringed Sprint's patents in providing its VoIP telephony services. The VoIP provider lost the lawsuit and was ordered to pay damages of $69.5 million.