The new "Pink Slip Protection" plan is quite simple: once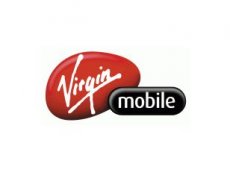 a customer has been with Virgin Mobile for at least two months on a Monthly Plan, and then loses his/her job and becomes eligible for state unemployment benefits within the next 12 months,
Current prepaid Monthly Plan customers will have an open enrollment period through June 30. In order to apply for Pink Slip Protection
"With the unemployment rate rising, the fear of job loss or salary reductions have made consumers watch every dollar," said Dan Schulman, Virgin Mobile's CEO, in a statement. "These issues tend to impact our prepaid base more than many wireless users, so we hope this program can offer some peace of mind to our customers."
In additon. new customers choosing Virgin Mobile USA's new Monthly Plans Without Annual Contracts – $29.99, $39.99 and Totally Unlimited for $49.99 – will automatically be enrolled in the Pink Slip Protection program. Still, read the contract carefully, as additional conditions do apply.