Figures are likely to move up, as the phone has just been launched in the United Kingdom.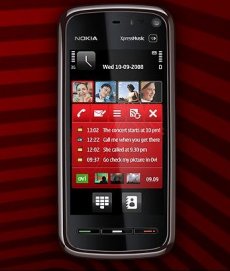 "The Nokia 5800 XpressMusic has been received very positively and this milestone is just further proof that people all over the world want a device that is not only a great music experience, but also makes the most of touch screen technology," said Jo Harlow, Vice President, Nokia.
The 5800 XpressMusic is Nokia's first mass market touch screen device. The phone features 8GB memory for up to 6000 tracks, support for all main digital music formats, a 3.2" widescreen display and a 3.2 megapixel camera with Carl Zeiss lens.
The device was first released in October 2008 on several markets, with further releases being planned for this year.