The idea drew a lot of criticism from both the press and the consumers. With such a negative feedback right from the start, T-Mobile knew it had to give up: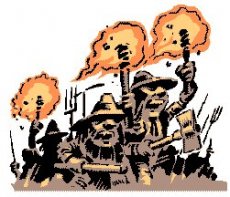 "We removed the 1 GB soft limit from our policy statement, and we are confident that T-Mobile G1 customers will enjoy the high speed of data access over our 3G network," reads an official statement from T-Mobile. "The specific terms for our new data plans are still being reviewed and once they are final we will be certain to share this broadly with current customers and potential new customers."
The 1 GB cap is gone, but this doesn't exactly mean that no other cap will be put in place. In fact, it's pretty certain that T-Mobile hasn't abandoned the idea and is currently thinking what sort of cap would consumers find acceptable as part of a daat plan costing them between $25 and $35 per month.
Verizon, for example, has soft caps as part of its offer. However, these caps usually start at 5 GB a month.