According to a short announcement made by TeliaSonera, the iPhone will arrive "later this year" on seven European countries: Sweden, Norway, Denmark, Finland, Lithuania, Latvia and Estonia.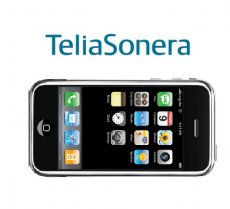 The company would not say if the agreement with Apple revolves around the 3G iPhone or not, nor does it mention a price policy.
The new iPhone model is scheduled to debut on June 9 during the the annual Worldwide Developers Conference (WWDC) in San Francisco.
Chances are that the TeliaSonera will be bringing the new device in Northern Europe. At least, that would be the logical step. Apple's online store has been depleted of current-gen iPhones for some time now and there's little chance that the Cupertino company kept up with manufacturing the device when getting ready to launch a new model.
Furthermore, Apple has already stated that it plans to launch the new device all over the world at the same time, so all the 3G iPhone hype wouldn't be wasted.