According to Orange, customers purchasing an iPhone without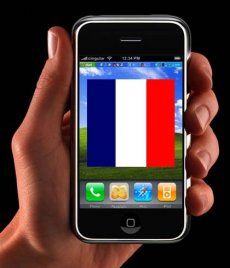 a plan would have to pay Euro 649. However, the company also added that the unlocking process would cost Euro 100, thus making the deal go up to Euro 749. Still, the price remains significantly cheaper than what T-Mobile has to offer: in Germany, the unlocked version of the Apple model will retail for the prohibitive Euro 999.
The basic offer at Orange is the same as in Germany: the phone goes for Euro 399, bundled with a two-year plan. Orange stated that iPhone customers may choose between four such plans, with monthly costs starting from Euro 49 to a maximum of Euro 119.
Not all the details have been made available, but Orange already announced that all plans will feature only 500MB of data usage per month, with things like modem access, VoIP, P2P or newsgroup being securely stored in the "forbidden department".
The iPhone's official invasion in France is scheduled for tomorrow. It would be interesting to see if Orange's price policy for unlocked iPhones will draw customers from Germany (where the unlocked device is much expensive) and from the UK (where such an alternative has yet to come into discussion, if it ever does).
France was announced as the first country to feature a fully-legal unlocked iPhone, as the French law requires carriers to sell both locked and unlocked phones.