The Nokia 6210s is a smartphone based on S60 software. It features a 3.2 megapixel camera, an MP3 player, video playback and a stereo FM radio.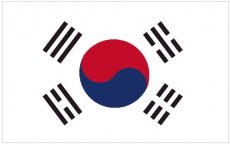 "The time is now right for Nokia to enter the Korea market," said Colin Giles, Senior Vice President, Greater China, Japan and Korea, Nokia. "With the launch of 3G WCDMA networks and the move by the local operators to more open international standards, Korea has become a more viable market for global players. The Nokia 6210s is an ideal device to kick-start Nokia's portfolio in Korea. It is a competitively priced smartphone with a slide form factor that is very popular in this market."
The new phone allows users to take photographs in panoramic mode and can also be uploaded to Flickr. The Nokia 6210s comes with a 1GB memory card in box.

The Nokia 6210s has a retail price of KRW 396,000 and will be sold through KTF shops and is available now.