Bottles of champagne are certainly being popped at Apple's headquarters. In the mean time, Steve Jobs must thinking further on how to reach the next target on the list: 10 million devices sold in 2008.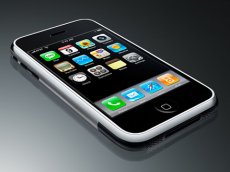 "One million iPhones in 74 days—it took almost two years to achieve this milestone with iPod. We can't wait to get this revolutionary product into the hands of even more customers this holiday season." (Steve Jobs, Apple's CEO)
The iPhone was released on June 29. At first, the mobile phone, widescreen iPod, and mobile Internet device retailed for $599 and only switched to $399 last week. Officially, the price drop is a way to expand the iPhone's market share, especially since the shopping season was just around the corner.
For the time being it's still unclear how much did the price cut help boost up iPhone sales. However, the price cut did spell trouble for Apple, as previous buyers felt cheated because of the sudden price drop. In a bid to calm down the protesters, Steve Jobs announced that every iPhone customer would be offered $100 store credit which he may use for the purchase of any product at an Apple Retail Store or the Apple Online Store.