Airave is Sprint's solution for customers having worse than average cell phone reception indoors. At present time, the Samsung-developed device will provide better access to mobile service in select areas of Denver and Indianapolis.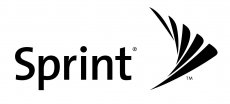 According to Sprint, the device and service will work most cell phones and most providers. The cell phones that are in the Airave's range will automatically lock on to its signal. If the user goes out, the phone will go back to its standard reception.
In order to properly work, Airave requires a local broadband Internet connection.
However, don't expect customers to rush and order the device, as the price tag and monthly fee are as far as possible from any definition of "cheap". The box retails for $50 and the service is priced at $15 per month for individuals and $30 per month for families.
"With the Airave, Sprint is delivering an enhanced in-home coverage solution that's simple to access, low in cost and compatible with any Sprint phone," says Ajit Bhatia, director of product management for Sprint.
On the other hand, some might say that this is Sprint's way to avoid expanding the network in order to improve its coverage.