"We're pleased do be working with Nokia in leading the industry to bring customers a complete suite of Vodafone communications, browsing, content and Internet services" said Frank Rovekamp, Global Chief Marketing Officer, Vodafone Group. "This is a logical step for Vodafone to make, further improving our customer experience with many of the services already launched with leading Internet partners."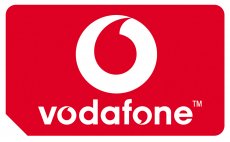 The incoming services will include faster and easier 3G access to all of Vodafone's internet and entertainment services, as well as all of Ovi from Nokia services on a wide range of handsets. In addition, the recent deal will have several Nokia-developed phones marked as Vodafone exclusives.
Critics would say that this is just another case of Web2.0 fever and they would be right:
"Web2.0 is all about social networking and enabling people to connect with each other in new ways. Bringing location and context awareness to web2.0 services is the next stage in the web development and Nokia multimedia computers enable people to participate to their favourite internet services on-the-go", said Executive Vice President and General Manager Nokia Multimedia Anssi Vanjoki. "We're excited to work with Vodafone to provide consumers with internet services like navigation, music, games and communities to make their life richer and more enjoyable, independent of time and place."
And as Web2.0 simply can't lack in digital downloads, the announcement states clearly that both Vodafone and Nokia's music services will become available on Nokia's 2008 handsets.