"With the revolutionary technological advances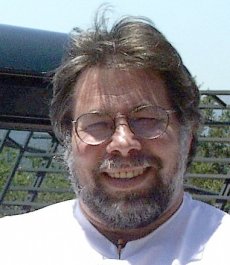 being made by Fusion-io, the company is in the right place at the right time with the right technology and ready to direct the history of technology into the 21st century and beyond," said Wozniak. "The technology marketplace has not seen such capacity for innovation and radical transformation since the mainframe computer was replaced by the home computer. Fusion-io's technology is extremely useful to many different applications and almost all of the world's servers."
Wozniak will act as a key technical advisor to the Fusion-io research and development group. Also, he will be in charge of formulating a company strategy, aimed at accelerating the expansion of major global accounts.
Before arriving at Fusion-io, Wozniak was a member of the company's advisory board, where he counseled the company on market trends, product road maps and other strategic activities.
Wozniak is also the co-founded Apple Inc.