The company stated on its blog that 130 employees (7.5 percent of RealNetworks' worldwide employment base) will be sacked by the end of the year. As expected, the reason is the current economic situation: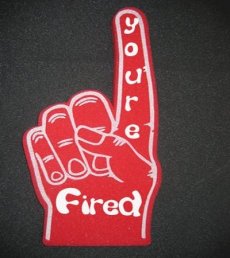 "The layoffs, in addition to other cost cutting measures, are part of a budgeting process that is intended to bring expenses in line with current and prospective economic realities. While our business has not been affected as much as many others, we aren't immune to what's going on in the broader economy," wrote Bill Hankes, VP, Corporate Communications, RealNetworks.
The company promised that the departing employees will be able to conduct job searches for other positions at Real or elsewhere from their offices. All staffers are to remain on the payroll through the end of the year and each one of them will be offered a cash severance package based on their length of service.
On the good news side, the company expects to report record revenue for the year. Chances are that the company will get back on hiring next year.