As expected, Nintendo took the lead once again. The Wii console ranks first with, followed by the former king of the top – the handheld DS. Both consoles add up to over 1 million sold units, almost twice than the rest of the competitors.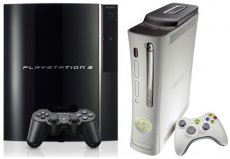 The Xbox 360 got the expected bronze medal of the competition and now return to its favorite past time: looking down at (former?) rival PlayStation 3, which barely made it to fourth position. About 30,000 units more and the spot would've gone to Sony's PSP.
The PlayStation 2 closes the top on fifth, a good spot for the former Sony top breaker.
The complete top is down below:
– Wii – 679,200
– Nintendo DS – 510,800
– Xbox 360 – 309,000
– PlayStation 3 – 203,200
– PSP – 172,300
– PlayStation 2 – 101,200