The two companies are said to be discussing the possibility of a partial or total takeover. The Redmond company has instructed its representatives to be tight lipped for the time being, so actual details are scares.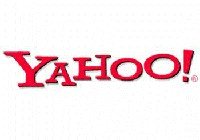 Microsoft has released only a brief statement, reading he following:
"Microsoft is considering, and has raised with Yahoo, an alternative that would involve a transaction with Yahoo but not an acquisition of all of Yahoo."
Rumor has it that Microsoft is ready to offer Yahoo several deals, starting with the acquisition of the company to a more limited approach that would have the two parties share the search advertising business.
Microsoft first tried to lure Yahoo into its yard by offering $31 per share, followed soon by a second offer of $33 per share. However, both offers were rejected and the Yahoo board suggested that Microsoft's negotiators first learn to spell $37.