Also, Jaxtr users will be able to make calls with the convenience of direct-dial numbers, as the PIN numbers have been eliminated from the process.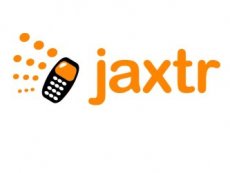 "Making international calls to friends, family, and business colleagues on your mobile phone has never been cheaper or easier. With jaxtr, it's just like calling a friend down the street," said Konstantin Guericke, CEO of jaxtr. "You simply dial a local number on your mobile, press the green talk button, and your friend's phone rings overseas. You'll never have to hassle with the inconvenience of calling cards again."
The online VoIP service announced it's currently used by more than 10 million users, located in 220 countries.
In addition, Jaxtr also announced the completion of $10 million in Series B financing, a round led by new investor Lehman Brothers Venture Partners.
"Jaxtr's market potential is extraordinarily large as the company is able to acquire millions of customers per month without spending any money on marketing. And it succeeded in monetizing its offering within 16 months of launch through two revenue streams, first advertising and now premium services," said Ben Boyer, partner at Lehman Brothers.