"Accessing your portable music and games collection is not enough anymore," said Jo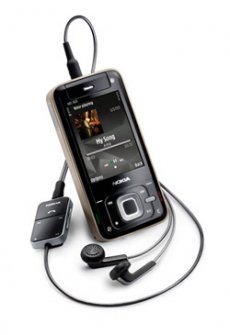 nas Geust, vice president, Multimedia, Nokia. "Today people want to be more in control of how and where they consume their digital entertainment. They want to discover new favorites and share them without being confined to one location – and it's devices like the Nokia N81 that facilitate this."
The two models have a special design, featuring both music and game keys and are the first to include Nokia's 3D Multimedia Menu.
Users are expected to visit and download content from the Nokia Music Store, which has been unveiled in late August. The service offers files in 192Kbps audio in Windows Media Audio (WMA) format.
Also, the devices feature a preview of the N-Gage games service, with playable demos of EA Sport, FIFA 07, Asphalt 3: Street Rules and Space Impact Light. The N-Gage service will be launched later this year and will allow users to try all the featured titles for free, so they could decided which ones they want to buy.
The N81 (2GB microSD) retails for Euro 360 and N81 8GB (based on on-board flash memory) has a price tag of Euro 430.