Speaking at the European Computer Audit, Control and Security Conference in Stockholm, Bergendahl stressed out his point with the following analogy: hotposts are broadband era equivalent of the telephone boxes.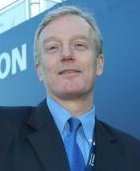 Apparently, the adoption of mobile broadband is seriously gaining speed in Austria, where it is expected to pass fixed broadband during this year. One of the main reason behind Austria strong growth is the price, set as low as 20 Euros per month.
A similar price policy is to be found also in Denmark and Sweden.
On the other hand, mobile broadband still has to face several bumps in its road to glory, Bergendahl pointed out.:
"Industry will have to solve the international roaming issue. […] Carriers need to work together. It can be as simple as paying 10 euros per day when you are abroad."