The unlucky blogger was picked up by the defenders of democracy at 7:00 am PDT on Wednesday. His name is Kevin Cogill and goes by the alias Skwerl on music site Antiquiet.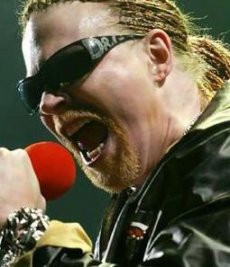 Cogill was taken before the court, where he admitted to having posted the songs on Antiquiet. Subsequently, he was charged with violating federal copyright laws. In the end, Cogill was release on bail, which was set at $10.000. His next appearance in court has been set for September 17.
It's interesting and rather disturbing to note that such an offense triggered such an action. Usually, such complaints are solved by a simple subpoena. It may be that the recording label is a bit tipsy when it comes to leaks, but that's ridiculous.
"Chinese Democracy" is already known as the "Duke Nukem Forever" of the music industry. The album has been in production for over ten years and, by the looks of things, it may be in for another decade before Axl Rose decides it's ready for release.