The end of the year draws near, a good time for Yahoo to come up with statistics and the first things that catches the eye is the number one position on the
top search ranking in 2008
. Once aga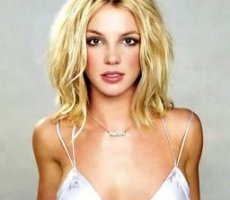 in, the title went to Britney Spears. It's the third time in a row for the singer and also the seventh time in eight year. It seems that scandal and career failure do pay up at some point.
The World Wrestling Entertainment (WWE) had to settle for the silver medal this time, happy enough it surpassed America's next president, Barrack Obama.
While the first two positions in the top are exactly the same as one year ago, Obama is a newcomer. Back in 2007, the third step went to Paris Hilton, busy as a bee to get to court and then in jail.
Interesting enough, the online role-playing game Runescape went up two position as compared to 2007 and is now on no 5. On the down side is the Japanese cartoon Naruto, which had to give up its fourth position and settle for the seventh.
The full Yahoo Top 10 Searches for 2008 goes as follows:
1. Britney Spears
2. WWE
3. Barack Obama
4. Miley Cyrus
5. RuneScape
6. Jessica Alba
7. Naruto
8. Lindsay Lohan
9. Angelina Jolie
10. American Idol