The Live Cashback program was launched back in May in a bid to boost the use of Microsoft's largely ignored search service. Users who would sign up for the program were supposed to get a percentage-based rebate if they purchased some of the advertised products.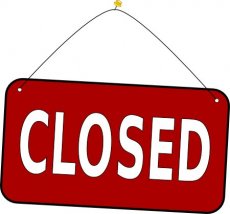 It was expected that Microsoft would have to pay a lot after the Black Friday shopping spre. But, with the program falling flat on its nose, most subscribers had to settle with buying things rebate-free.
However, those who did manage to use the program found out later that they hadn't been as lucky as they first thought. The Seattle Post-Intelligencer reports that users only got "3 percent back instead of 40 percent on their purchases of HP products."
As expected, Microsoft came out with the usual "we're not to blame" PR statement:
"Microsoft Live Search cashback experienced an unexpected outage for several hours on Friday, November 28. […] To ensure the best possible support from Microsoft, please have available your order number and the email address you provided prior to transferring to the HP site. We apologize for any inconvenience that this issue caused."
Did anyone say "shenanigans"?