The Redmond company stated that the May-launched scheme got good results for all three of the key metrics on which the company said it would report: number of offers in the system, advertiser return on investment (ROI), and percentage of commercial search queries.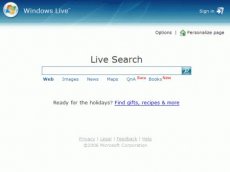 Also, Microsoft stressed out that 20 of the top 50 online retailers in the U.S. and 140 of Internet Retailer's Top 500 are now participating in the program, including new advertisers AT&T, Drugstore.com Inc., FTD, Gap Inc. properties (including Banana Republic and Old Navy), Kmart, RedEnvelope and Saks Fifth Avenue.
"We are pleased to report a 30 percent increase in the number of product offers available in Microsoft Live Search cashback, indicative of the strong advertiser interest in the program and early results on its ROI," said Brad Goldberg, general manager of Microsoft Live Search. "We have seen an average of 4.5 million unique users per month visiting cashback who have conducted more than 68 million commercial queries. We believe this early traction speaks to the differentiated and unique value proposition of Microsoft Live Search cashback for both consumers and advertisers, especially in these tough economic times."
According to a custom comScore study, Microsoft Live Search referred almost 12 percent of total U.S. commercial online transactions and about 13 percent of total U.S. online spending among key retail categories in the second quarter of 2008.