The new service is free of charge to all broadband connected TiVo subscribers and supports both delivery and pick-up orders.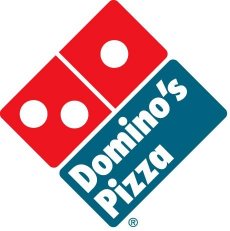 TiVo subscribers can set-up a user name and password on Dominos.com so that each time they use their TiVo remote to place an order, they can log-in with a simple account number. Alternatively, TiVo subscribers can enter their delivery address, build their pizza order right from the television set by selecting type of crust, toppings, and sauces, and get the pizza delivered by their local Domino's Pizza.
"This exciting new partnership offers yet another advertising solution as commercial avoidance continues to increase," said Karen Bressner, Senior Vice President of Advertising Sales, TiVo Inc. "With just a few clicks of the remote, TiVo users can pause their program, order a pizza, and then sit back, relax, and return to their favorite show without missing a single second. Now, TiVo delivers the absolute best television viewing experience … and a pizza."
TiVo subscribers can seamlessly access their Domino's Pizza order from various advertising entry points on the TiVo user interface including Gold Star Sponsorship, Program Placement, Interactive Tags in live TV spots, and through Music, Photos, Products, & More by clicking on "Order Your Dominos Pizza Now."