According to Microsoft's Cesar Menendez statement on Zuneinsider, NBC's content will arrive on Zune players, but this will have no effect whasoever on Microsoft's current and future DRM policy: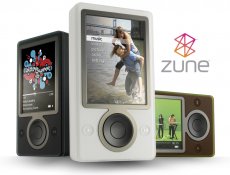 "We have no plans or commitments to implement any new type of content filtering in the Zune devices as part of our content distribution deal with NBC," he writes.
"We think some folks in the industry were expressing hopes for how the entire industry, not just Microsoft, would come to look at content distribution, and some speculation has ensued. Again, no plans are in place toward this end."
The deal between Microsoft and NBC was announced only a few days ago. According to the terms of the agreement, Zune users will be able to download the television shows if they're eager to spend 160 Microsoft Points ($1.99) per episode.
The catalog of new shows includes content from Comedy Central, MTV, NBC Universal, Nickelodeon, Ultimate Fighting Championship (UFC) and VH1, among others.