The company will introduce two more service tiers:
– Extreme 50, offering up to 50 Mbps of downstream speed and up to 10 Mbps of upstream speed at $139.95/month.
– Ultra, offering up to 22 Mbps of downstream speed and up to 5 Mbps of upstream speed at $62.95/month.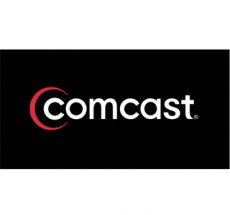 "By running wideband service over our next-generation fiber-optic network, we are able to dramatically enhance our customers' online experience immediately. And these speeds are only a preview of what's to come—in the future we'll have the capability to deliver even faster speeds in excess of 160 Mbps," said Curt Henninger, Senior Vice President of Comcast Oregon and SW Washington.
In addition, Comcast also promised to increase speeds for most of its existing customers. Performance tier customers will benefit from doubled downstream and upstream speeds (up to 12 Mbps and 2 Mbps, respectively), while Performance Plus customers will be upgraded to Comcast's Blast! tier (up to 16 Mbps download, up to 2 Mbps of upload).
Last but not least, Comcast will also add a new tier for its business customers: the Deluxe 50 Mbps / 10 Mbps tier for $189.95/month, which includes a full suite of features and support.
The new offers will become available in December 2008.