Senior Product Manager Mike Jazayeri wrote on the Google Blog: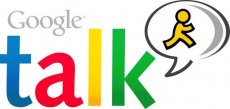 "We've been working with AOL on ways to let our users talk to their buddies on the AIM network, and I'm delighted to announce that the fruits of that labor are live. Starting today, Gmail users can sign into their AIM accounts via Gmail chat and talk with AIM buddies just as they do with their Google Talk friends.[…]
This is rolling out in the newest English version of Gmail today and will be available in other languages soon."
Jazayeri added that all the features available for GTalk users also apply to AIM users as well, naming chat history and automatic sorting of buddies based on frequency of communication as main examples
At present time the new feature is available only in the Web-based GTalk and those using the desktop client will have to wait their turn.