The final decision was made based on the recent ruling of an Estonian court: EstDomains President Vladimir Tsastsin has been found guilty of credit card fraud, money laundering and document forgery. Or, according to ICANN's book of rules: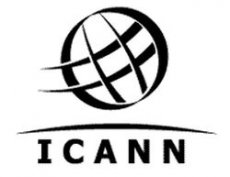 "Any officer or director of [a] Registrar is convicted of a felony or of a misdemeanor related to financial activities, or is adjudged by a court to have committed fraud or breach of fiduciary duty, or is the subject of judicial determination that ICANN deems as the substantive equivalent of any of these; provided such officer or director is not removed in such circumstances."
At present time, EstDomains manages approximately 281,000 domain names. ICANN announced that another registrar will be chosen to manage EstDomains' portfolio. It will be interesting to see which firm would be willing to take such a deal.
EstDomains is the third registrar to go down recently due to accusations of online fraud, spam and/or malware. Back in September, Intercage was pulled over as the company was accused of having way too many customers sending spam or engaged in various fraud activities. Earlier this week, McColo also has to close down the shop due to spam-related accusations.