The popular video-sharing site will soon feature "click-to-buy" links to the watch pages of thousands of YouTube partner videos, the company recently
announced
: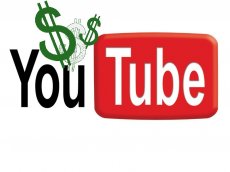 "Click-to-buy links are non-obtrusive retail links, placed on the watch page beneath the video with the other community features. Just as YouTube users can share, favorite, comment on, and respond to videos quickly and easily, now users can click-to-buy products — like songs, books, and movies — related to the content they're watching on the site. We're getting started by embedding iTunes and Amazon.com links on videos from companies like EMI Music, and providing Amazon.com product links to the newly released video game Spore(TM) on videos from Electronic Arts."
Later on, Google aims to expand its new business across multiple markets, with film, print and TV being the first ones mentioned.
As always, the new offer is currently available only for users in the United States. YouTube will expand its reach on other markets in time, but it doesn't appear to be in a great hurry at this point.