The site in question, dubbed StudiVZ, is the m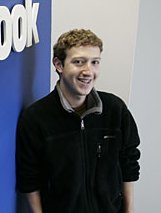 ost popular social networking site in Germany, with 10 million regular users. Purely incidental, Facebook launched its German version of the site only this March and, apparently, is having trouble attracting users.
Facebook states in the filing that the main difference between the two sites is that StudiVZ has a red color scheme, which replaced Facebook's blue one. Furthermore, StudiVZ is accused of having copied several other Facebook features, such as the wall, groups and friend feed.
It seems like Facebook has an open and shut case against StudiVZ, with the legal army preparing to strike next another Facebook copy-cat: Chinese site Xiaonei, the most popular site in China. Facebook aims to further expand its user base and it can't do so without wiping out the competition.
At present time, the English version of Facebook has around 80 million users around the world.