The Microsoft and Sun agreement will have the Redmond company pack its search technology with the latter's Java application environment. The financial terms were not disclosed.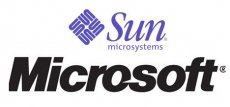 "This agreement with Sun Microsystems is another important milestone in our strategy to secure broad-scale distribution for our search offering, enabling millions more people to experience the benefits of Live Search," said Yusuf Mehdi, senior vice president of the Online Audience Business at Microsoft. "With the vast array of Java software-based Web applications that are downloaded every month, this deal will expose Live Search to millions more Internet users and drive increased volume for our search advertisers."
As it follows, those who download Sun's Java Runtime Environment will also have an option to download Microsoft's MSN search toolbar and thus, get to be one click-away from Microsoft's Live Search site and other features from the MSN network.
In theory, the wide range of Java-based apps should get Microsoft million of new Live search users. According to Sun, there are over 800 million Java users in the world, a nice round figure that Microsoft would just love to include in the reports it sends to advertisers.
At present time, Microsoft's ranks third on US search market with the small and unimpressive share of 9%. Yahoo is on number 2 with 21%, while Google smiles at its competitors and reminds everyone that it holds 62% of all US search traffic in its grasp.