NSFW comes from "not safe for work" and is used to warn web surfers that the content hiding behind the link is not something their bosses would like to see. As expected, the acronym is widely used on forums, blog, chats and so on.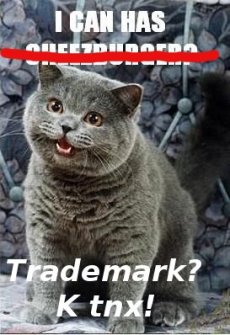 Fark's application seeks to get the exclusive rights on the acronym and provides a long list of items covered by the trademark:
"Entertainment Services namely providing a website featuring photographic, audio, video and prose presentations featuring comedic captions regarding current events and online discussions and/or reviews of web materials of an adult nature; Entertainment services, namely, providing a web site featuring musical performances, musical videos, related film clips, photographs, and other multimedia materials; Entertainment services, namely, providing on-line reviews of photogrpahs and /or web postings of an adult nature."
Given the fact that the term is so popular and widespread, chances are that enforcement would be very expensive and close to impossible. Still, Fark might already have an agenda of its own on whom to start nagging if the application gets approved. As Ars Technica points out, there are several sites that have "NSFW" as part of their own brand, such as NSFW.com, TotallyNSFW.com or the NSFW Comic Strip. Copyright infringement lawsuit, anyone?
Then again, let's look at the facts: Fark is looking to register an acronym already in use for some time and for which it has no merit whatsoever. Most bets are that the filing will end up in the Recycle bin.