The complaint against Facebook was originally filed by law students at the University of Ottawa. The plaintiffs claim that Facebook has no authorization to collect information such as telephone numbers, birthdays, and instant messaging addresses.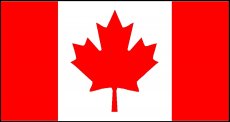 Also, they complain that Facebook is still having trouble to disclose just how do advertisers use the users' personal information and just how much of this info is being served to them by the social networking site. Their letter to Commissioner Jennifer Stoddart reads the following:
"Initially when a user joins Facebook, his or her profile is only viewable by other users who have been designated as the user's friend on Facebook (a "friend"). Friends of a user can see all personal information that the user has provided to Facebook for the user's profile. To restrict the information that is shared with friends, a user must take further action and change his or her privacy settings."
All in all, the plaintiffs think that Facebook is guilty of 22 infractions, according to Canada's Personal Information Protection and Electronic Documents Act (PIPEDA).